Paris, blood sweat and tears
© ninopillitteri
RONZIO (HUM) Nino Cannizzaro
Sara Munari presenta RONZIO (HUM). Ronza, la testa, la vita, il mio corpo inquieto, scosso e lenito da quel rumore ruggente, vibrante, pulsante, scatenato da voli pindarici, emozioni tumultuose, amplessi di realtà. Ronzano come i paradossi che le emozioni non sanno ignorare, il silenzio assordante di viaggi intimi e solitari per perdersi e ritrovarsi.
Un labirinto di cambiamenti muti e rinascite fragorose, pronto a librarsi in volo con ricordi eterei come fantasmi, sprofondare in occhi aperti sull'abisso, rincorrere desideri nascosti tra i riflessi e fuggire volti ridotti a maschere delle paure, in ascolto della voce roca del desiderio e quella tumultuosa del delirio. Il cupo pulsare di passioni e ossessioni che guidano la mia ricerca della luce nelle stridenti oscurità del quotidiano e tutto quello che si addensa nel profondo (della mia vita e fotografia).
Dopo aver raccolto per anni scatti generati da stati d'animo ed emozioni viscerali e vibranti come ronzii, ho deciso di condividerlo lasciando ad ogni sguardo la libertà di vedere e sentire quello che preferisce, senza alcuna ambizione, presunzione o intenzione di raccontare o suggerire nulla.
Bio :
Nino Cannizzaro [website]. Nato a Palermo, vivo a Bagheria e dove mi porta la fotografia, amata da sempre, praticata da autodidatta dal 2007, con uno sguardo al paesaggio umano e urbano.
James Nachtwey - 18 febbraio - 5 giugno 2016 Palazzo della Ragione
James Nachtwey - Pietas 18 febbraio - 5 giugno 2016 Palazzo della Ragione
James Nachtwey è considerato universalmente l'erede di Robert Capa: la sua lista di riconoscimenti include i maggiori premi a livello internazionale – e non solo di fotografia. Nachtwey è l'epico testimone delle crudezze della guerra, l'unico fotografo cui la rivista Time ha dedicato un servizio di copertina con testi e immagini tutte sue. Pietas è una mostra-installazione dove luce e tenebra si alternano in una danza quasi infinita.
La mostra sarà l'occasione per conoscere e apprezzare il lavoro di un grande narratore visivo del nostro tempo e allo stesso tempo riflettere sul nostro tribolato "tempo di guerra".
[ http://palazzodellaragionefotografia.it/exhibition/pietas/ ]
Going under: portraits of the last coal miners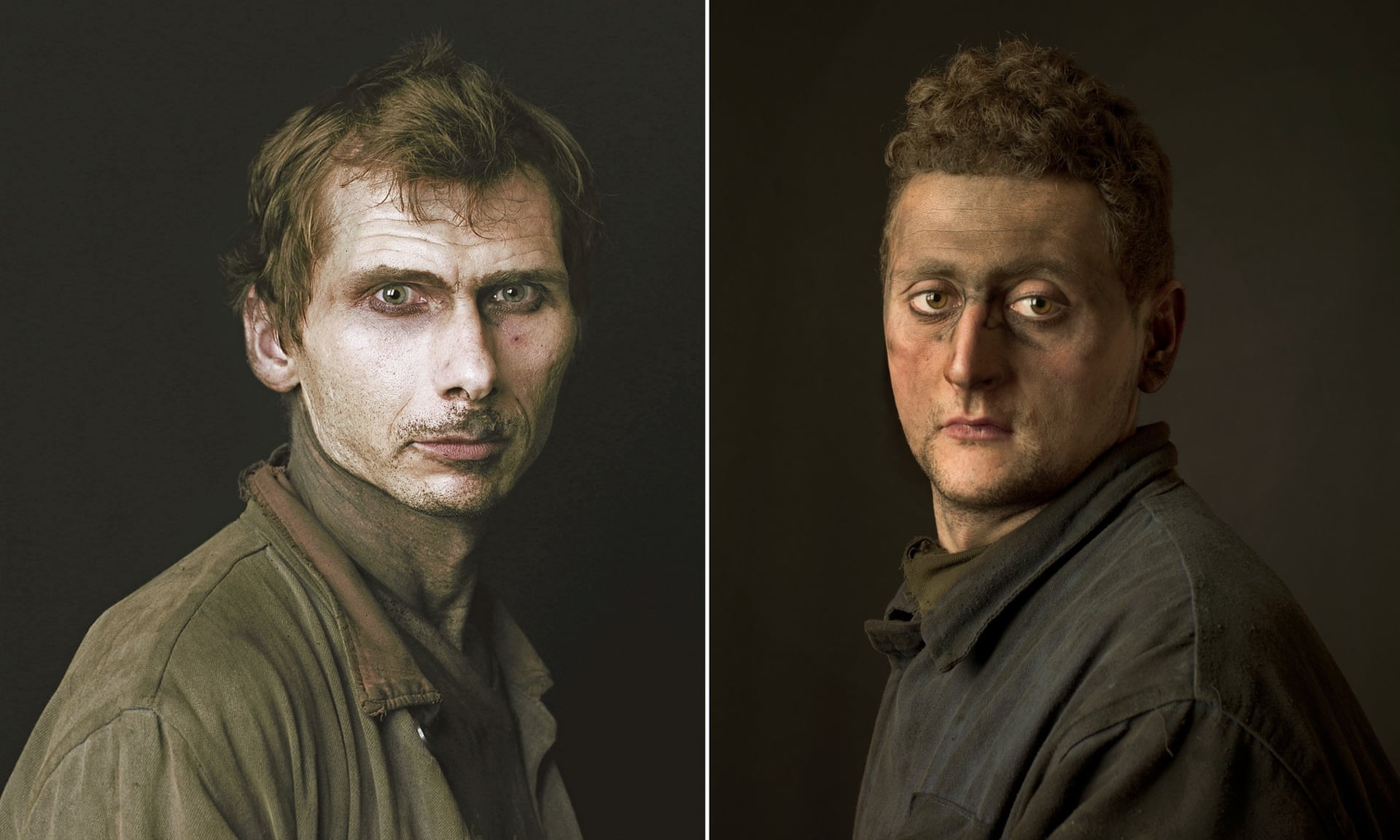 Photographer Pierre Gonnord on how he captured the last gasps of a dying industry.
For the last five years, Pierre Gonnord has been photographing Spain's last coal miners. At seven pits in Asturias and Castilla y León, he captured an industrial tribe on the brink of extinction. "They told me, 'Mining is the worst of the worst, we don't want our children to do this,'" he says. "But we don't want it to end either because then we will disappear."
These Portraits of Auto Mechanics Are a Homage to Renaissance Paintings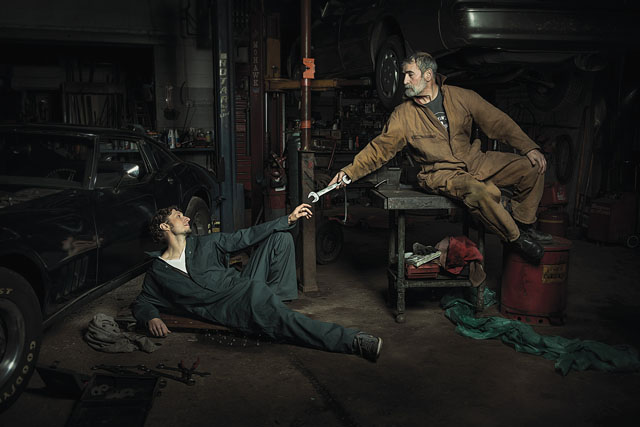 Photographer Freddy Fabris spent years wanting to pay homage to the legendary artworks of great Renaissance master painters, but figuring out how to do so with his camera was a challenge. Recently, he finally came up with an idea that blends the style of old with ideas that are new: it's a series of portraits of car mechanics in a repair shop, created with the look and feel of Renaissance paintings.